Étamine de laine, poignets rapportés en jacquard floral 'Tapestry Gold' et ruban ceinture Neon Willow à nouer à l'infini
#PFW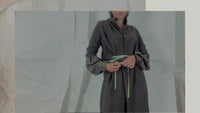 Wool and Silk
Long coat fitted to the body curves by a set of darts, cut-outs and pleats.
Brushed wool from Japan
LOVELACE
Le sérieux et le puissant.
Et puis, le jazz – le disco – le hip-hop – le grunge.
Raideur et plasticité.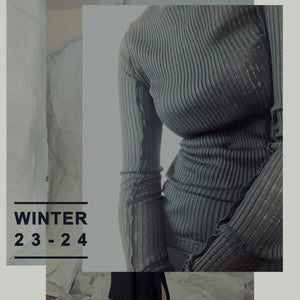 Les ambivalences New-Yorkaises inspirent la collection Automne-Hiver 24

Célébration du Noir, sa simplicité, sa sévérité.

Il est décliné sous différents éclats, du brillant au mat ; du souple au compact.
Volumes hybrides et accents de couleurs toniques viendront provoquer le bruit de ce vestiaire hivernal.
Des poches visibles, exagérées, tonitruantes, marquent une attitude masculine captivante de féminité.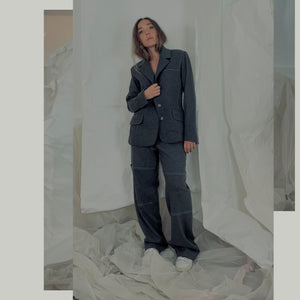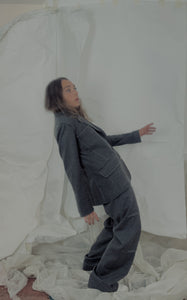 SUIT
→ KIREL jacket + DIANE pants
WOOL JESEY - STEEL GREY - WHITE OVERSTITCHES
Blumkine shop
13 rue de Tournon Paris 6th arr.
In the heart of Saint-Germain-Des-Prés, our shop welcomes you to discover the true sensitive experience of clothing : Touching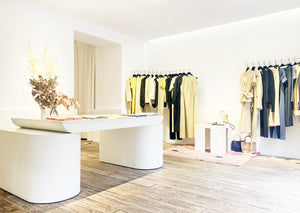 Location
BLUMKINE
13, Rue de Tournon Paris 6e
Tuesday — Saturday : 12:00 - 19:00
Mornings, Sundays & Mondays upon appointment